Looking for Cisive — Home of HCM Solutions for Pre-employment Screening and Risk Mitigation? Click here
Looking for Driver iQ — Background Screening for the Trucking Industry? Click here
CARCO's Central Data Repository is intuitive, easy to use, accessible 24/7 and enables data mining, analysis, reporting. Our repository houses over 175 million new fraud preventative data points annually, detecting anomalies to investigate, accessed by SIU, NICB and law Enforcement at a velocity of more than 11,000 vehicles searched per day.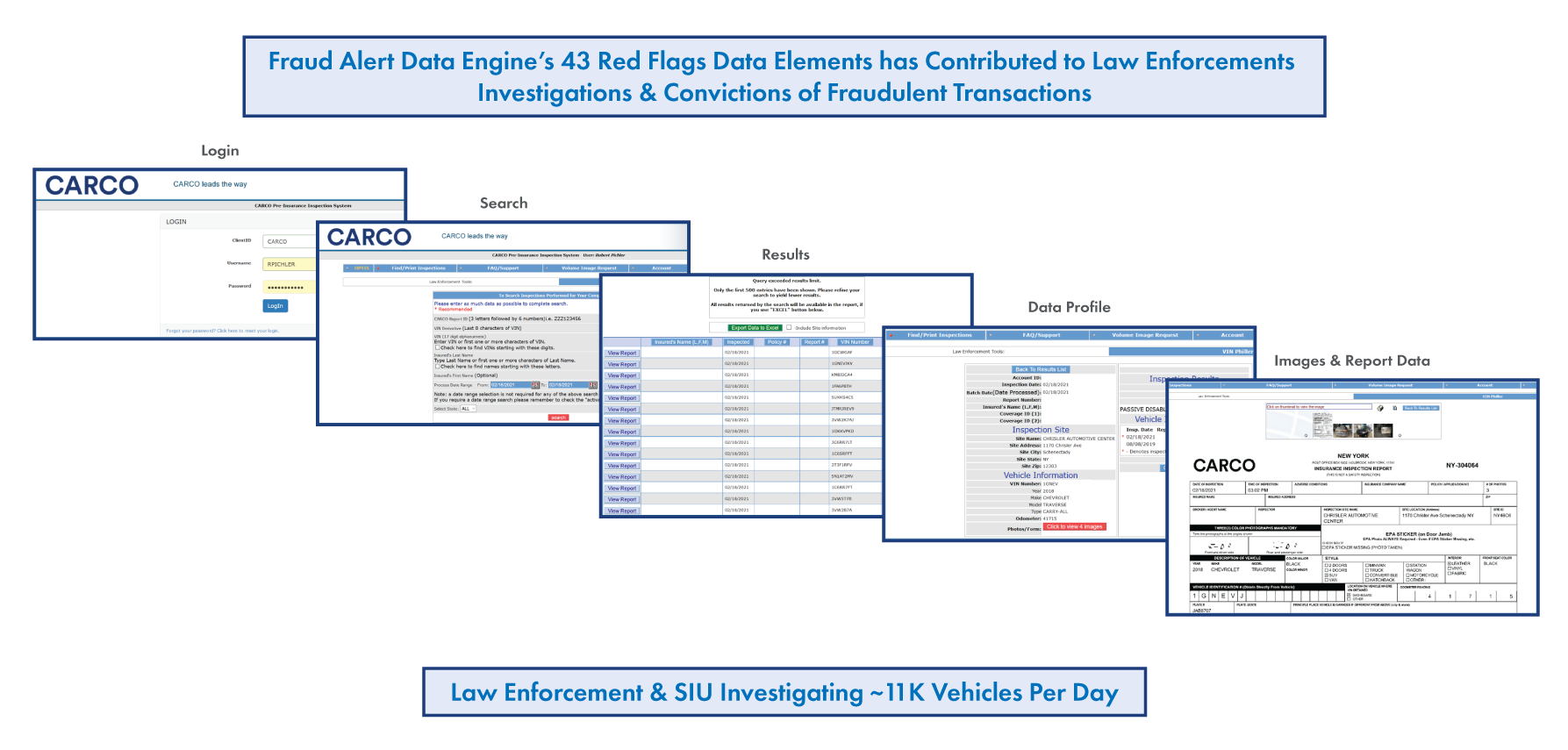 Our Full Suite of Fraud Prevention Services
CheckThatVIN™
CheckThatVIN is the accurate one-stop site for consumers and businesses to access trusted used-car VIN searches and title history information.
Learn More
NMVTIS for Insurance
NMVTIS is the premier publicly available system in the U.S. to report vehicle title data.
Learn More