Looking for Cisive — Home of HCM Solutions for Pre-employment Screening and Risk Mitigation? Click here
Looking for Driver iQ — Background Screening for the Trucking Industry? Click here
Helping Insurers Fight Fraud, Reduce Losses, and Manage Risk
The National Motor Vehicle Title Information System (NMVTIS) is designed to protect prospective buyers from fraud of used cars and trucks with concealed vehicle histories. It also assists states and law enforcement in deterring and preventing title fraud and other crimes.
NMVTIS is the premier publicly available system in the U.S. that requires all insurance carriers, auto recyclers, junk and salvage yards, and states to report vehicle history information.
Reports contain titling history and include 100 percent Junk, Salvage, and Insurance (JSI) total loss information for all vehicles and DMV information, representing 94 percent of the U.S. vehicle population (brand, title, and odometer reading at time of titling) that ensure that safe vehicles are on the road.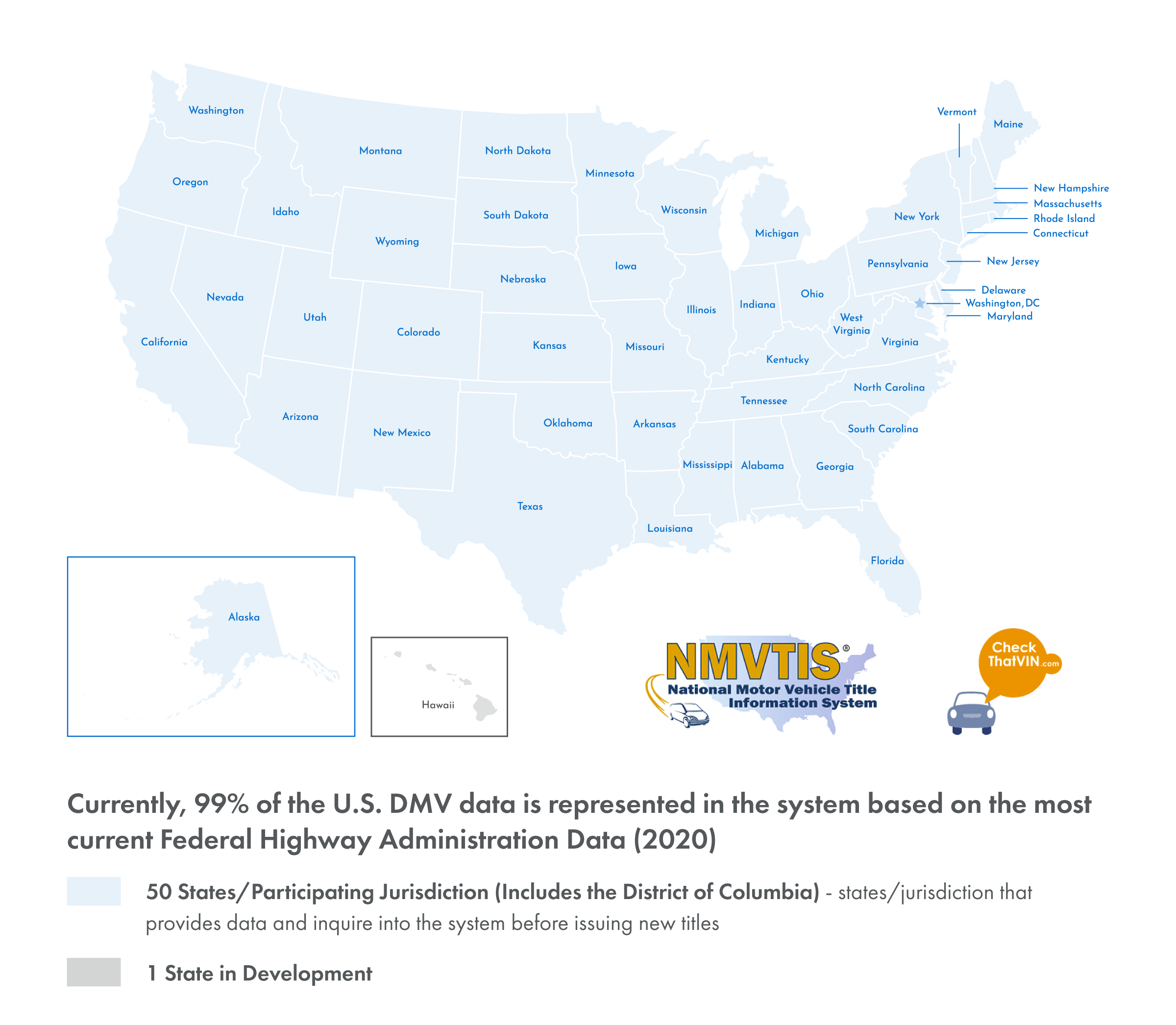 ---
Our Full Suite of Fraud Prevention Services
CheckThatVIN™
CheckThatVIN is the accurate one-stop site for consumers and businesses to access trusted used-car VIN searches and title history information.
Learn More
Central Data Repository
CARCO's Central Data Repository is intuitive, easy to use, accessible 24/7 and enables data mining, analysis, reporting.
Learn More
Don't See the Solution You Need?