Looking for Cisive — Home of HCM Solutions for Pre-employment Screening and Risk Mitigation? Click here
Looking for Driver iQ — Background Screening for the Trucking Industry? Click here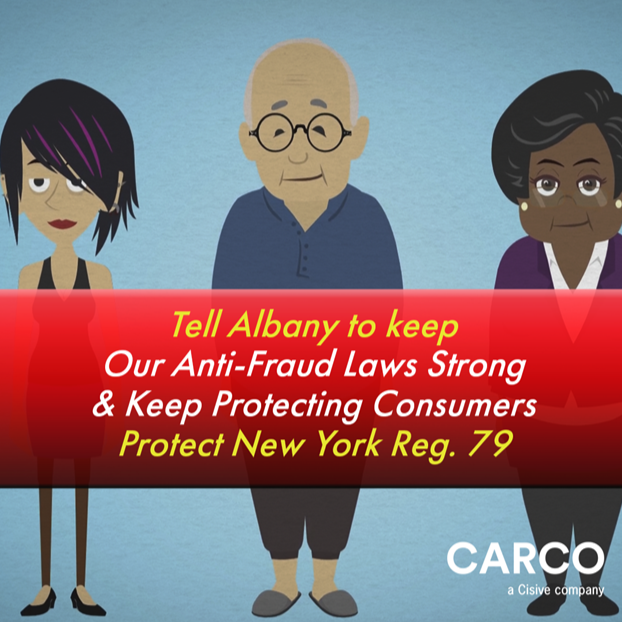 Protect Regulation 79

New York Regulation 79 helps fight auto insurance fraud by documenting a vehicle's existence and physical condition, plus vehicle options and accessories to detect and deter fraud, which targets approximately 8% of the heavily fraud-prone segment of used cars.

Preventing Fraudulent Claims
Photo inspections continue to have a strong anti-fraud impact. Inspections have helped avoid $2.4 billion in pre-existing fraudulent damage claims over the past five years, based on research by the CARCO Group.
The ROI is compelling: $41 of false claim payouts are avoided for every $1 invested in fraud prevention through pre-insurance inspections, and consumers equally benefit from cost savings on their auto insurance premiums.
Many consumers find insurance fraud a convenient and easily rationalized crime as revealed through attitude research conducted by the Coalition Against Insurance Fraud:
24% of consumers say it is acceptable to pad insurance claims to make up for the out-of-pocket deductible.
More than 66% of consumers believe insurance fraud happens because people believe they can get away with it.
Yet an effort is underway by some auto insurers to water down photo inspections in New York — even though Regulation 79 targets only 8% of highly profiled fraudsters.
Diminishing the impact of Regulation 79 would allow fraud losses to rise. Fraudsters would be emboldened to step up their criminal activities in the face of diluted detection and deterrence. In turn, drivers could face premium increases thanks to mounting fraud losses against auto insurers.

Why is NY Regulation 79 Under Attack?
We believe certain automobile insurers and allies want to simplify their customer pipelines in a rapidly tightening auto marketplace that is seeing unprecedented competitive challenges for policyholder acquisition and retention.
Diluting Regulation 79, however, would backfire and sacrifice vital anti-fraud consumer protections and large dollar savings for small gains in efficiency and policy sales.
Success in watering down Reg 79 could also weaken vehicle photo inspections and anti-fraud protections in the two other states that require them: Massachusetts and New Jersey. Combined, they form a large segment of the U.S. auto market.

Contact Governor Kathy Hocul and Key Staff Today
Contact Gov. Hochul and key staff now and tell them to fight for Regulation 79, which helps fight auto insurance fraud. Use the form above to send a message now!
Regulatory modernization through new technology will maximize carrier and consumer protection, while retaining focus on high-cost fraud targets. Such collaborative efforts would benefit all stakeholders both in New York and across the U.S.
Read this op-ed in the Times Union to learn more about our efforts to protect Regulation 79.